Coastal Oasis: Unveiling the Artistic Beauty of What Dome Home Can Be
The Magical Building
Material.
Whether you're envisioning your dream dome or ready to build, join us on an inspiring tour of a captivating Domegaia dome home in Hawaii. Experience the perfect blend of sustainability and artistry, igniting fresh ideas for your own project. Your dream home awaits..

Welcome to the breathtaking coast of Big Island, Hawaii, where a remarkable dome home resides as a testament to creativity and ingenuity. Standing tall at Domegaia's Innovation Center, this architectural marvel originated from the visionary mind of founder Hajjar Gibran. Join us as we delve into the captivating journey of its creation and the fusion of artistry and functionality that defines this magnificent dome home.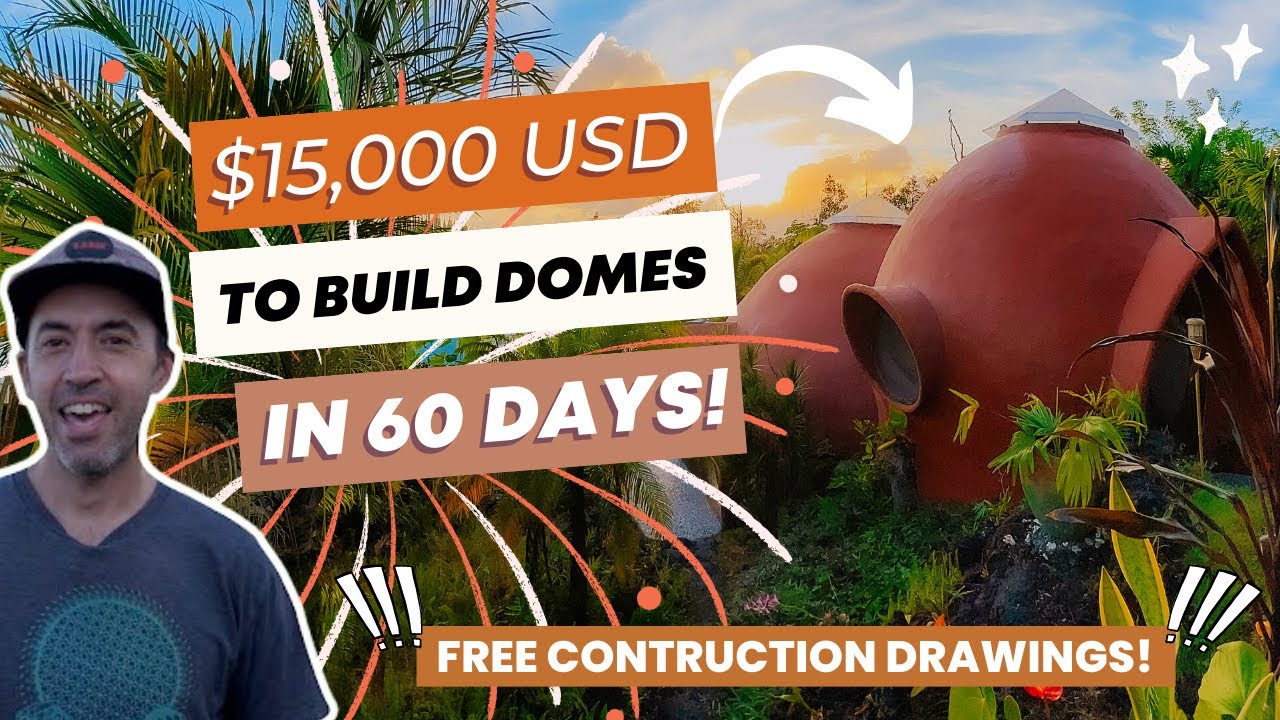 As Hajjar looked out from his lanai, taking in the awe-inspiring landscape of cascading lava rock cliffs, a seed of inspiration was planted. Determined to build something truly extraordinary, he embarked on a quest to transform his vision into a tangible reality.
What began as a simple design soon evolved into a canvas for boundless creativity. With the area excavated and flattened, the project came alive, sparking a series of "what-ifs" that gradually transformed into actionable questions of "how can we?" This process of inquiry and exploration breathed life into the design, bringing it closer to its full potential.

Workshops and Collaborative Efforts:
Through a series of workshops, the dome's initial structure started to take shape. Leveraging the readily available tools and resources on-site, the team managed to keep material costs to a modest $15,000. The organic and inviting space that emerged stands as a testament to the immense possibilities of a well-executed dome design and team work.

Artistic Expression Unleashed:
Beyond its function as a home, this dome structure embodies the essence of art. As the construction progressed, the vision continued to evolve, inspiring the inclusion of various artistic elements. From the innovative staircase and bedroom loft to the enchanting lava rock sink and bathtub, each aspect of this dwelling exudes creative brilliance.


One of the most remarkable aspects of this project was the collaborative spirit that permeated its construction. Workshop participants, brimming with passion and dedication, poured their hard work and love into the dome home. Their contributions, combined with the collective exchange of ideas, elevated the project to new heights, infusing it with a unique vibrancy and sense of community.

We hope the story of this captivating dome home ignite the fires of inspiration within you. May it serve as an example to the limitless possibilities that lie within your grasp. Whether you dream of a cozy dwelling, an artistic sanctuary, or a unique space that defies convention, let this remarkable creation remind you that with passion, perseverance, and a touch of imagination, you too can bring your dreams to life.

A behind the scenes look at the building process:












The Aircrete 101:
Guidebook
Download our best DIY guide on:
Detailed instructions on: How to make Aircrete, pour Aircrete blocks and much more to get you dreaming big.